by SFS FDM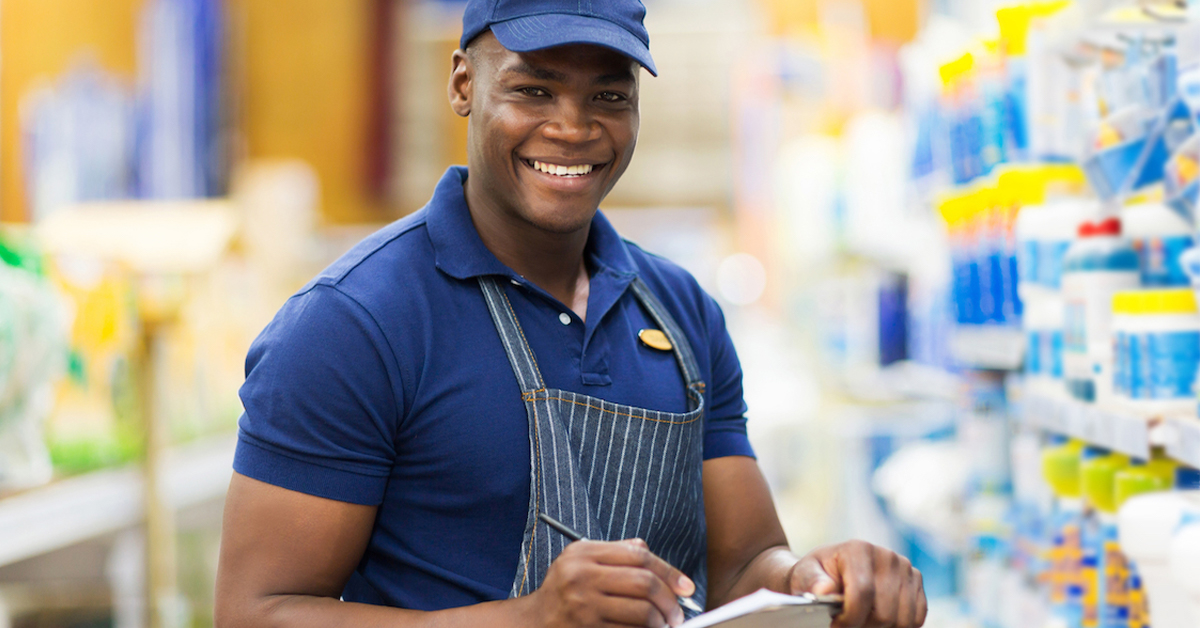 Not too long ago on this blog we took an in-depth look at What Makes a Successful Merchandiser. Some of the traits include attention to detail, punctuality, and a people-first attitude. In our line of work, those characteristics are critically important. In fact, it's safe to say you can't have success in this field without any of them.
But how do you get to the next level? What separates the good from the truly great? It takes more than showing up on time. You need to know how to think, and anticipate what your manager is expecting. It's a whole mindset. Which is what we're examining this month.
From understanding your manager's expectations, to reporting your work, successful merchandisers need to think a certain way. The faster you internalize this way of thinking, the more success you'll experience. Without further ado, here are Three Ways to Think Like a Successful Retail Merchandiser
1. Understand your deadline
The job title at SFS is Independent Retail Merchandiser. The word independent is key here, because our merchandisers have a lot of flexibility to get the job done on their own schedule. That's a big part of the appeal of working at SFS. But on the other hand, SFS clients have an expectation that the job is going to get done within a certain window of time. It could be three days. It could be a week. No matter what the timeframe is, a successful SFS merchandiser will make sure they know the client expectations regarding all client-directed deadlines.
If it's a manager you've worked with before and have established a good rapport with, you likely understand the timetable already. But if you're new on the job, or visiting a new location for the first time, take the time to speak with the store manager when you make your first visit. Communication is a big part of the job, and that starts on Day 1.
2. Be aware of your multiple tasks, and their order
Working as an SFS retail merchandiser is not the type of job where you can kick back and take it easy. It's incredibly rewarding, and gives you a level of freedom that's hard to beat. But when you're on the job, you've got a lot of things you need to accomplish.
Successful SFS merchandisers think ahead. Which means that before they even set foot in a retail space, they know exactly what they need to do, and the tools and materials they'll need to get it done.
That means taking the time to map out your plan of action once you're in the store. The first action step is almost always to check in with the store manager, to let them know you're here and ready to get started.
Make sure you've got your letter of authorization printed out. This letter lists all the tasks you've got to accomplish on that store visit. It's a simple yet effective way to make sure you and your client are on the same page.
After that, you get to work. Whether it's building a display, working with a planogram, cutting in a new item, or anything else, you'll need to bring the right tools for the job. Check your app, which will be of huge assistance in reminding you of what you'll need.
When you're done with a certain task, take pictures of what you've done. Documenting your work is an incredibly important part of working as an SFS retail merchandiser, so make sure you document everything. Before/After shots are always an effective way of showing all you've accomplished during your visit. Then, make sure all the spaces you work in are completely straightened up. Finally, check out with your manager, to go over all your work.
Once that's complete, you're ready to leave the store. But your work still isn't done.
3. Report quickly and thoroughly
Once you leave the store, your job as an SFS retail merchandiser is not done. You've still got one of the most critically important parts of your job to complete: Reporting.
SFS Retail Merchandisers are expected to submit a full report of their store visits each day. You can submit your report straight from your SFS app. Include photographs, and detailed descriptions of each task. This is an essential aspect of working as a merchandiser, so you need to think of reporting as an extension of your job. Too many inexperienced merchandisers forget the reporting aspect, or neglect to file them ASAP.
Fortunately, it's easy to get into the habit of timely reporting, by reframing how you think about it. You need to consider reporting to be an essential part of your job, just like the planogram or building a display.
Understanding deadlines. Documenting of multiple tasks. Reporting. It all comes down to changing the way you think about your merchandiser job. By doing that, you'll make your clients happy. And that will lead to more work for you.
Changing how you think changes everything.
Have we left anything out? Any other tips you'd like to pass on? Let us know, we want to hear from you.