by SFS FDM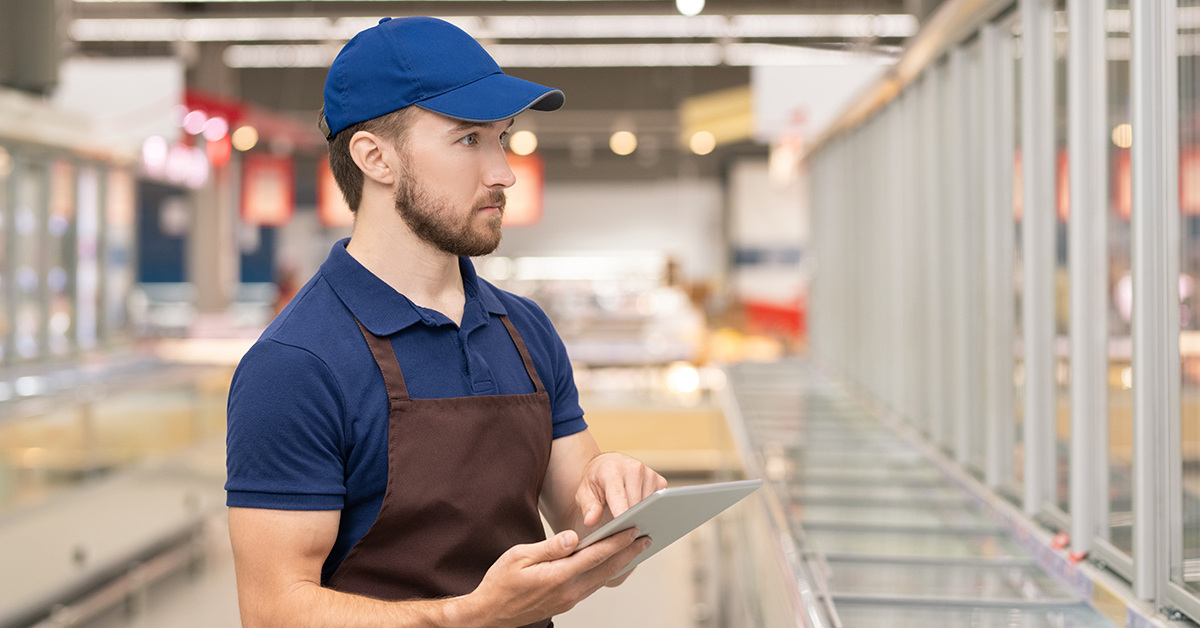 For today's college student, the job market is evolving. In the not-too-distant past, you'd picture college students working as restaurant servers, drivers, nannies, or maybe the occasional work painting houses. But here at SFS, we are happy to demolish the stereotype of the typical college-age jobs. Because of flexibility, earning potential and the ability to work anywhere, it's hard to beat working as an independent merchandiser. We would even go as far as saying it's the perfect job for college students.
We understand that independent merchandising is not necessarily the first job you think of for college students. If we're being realistic, it's probably not even in the top ten. A Monster.com article about college student work failed to mention it (while giving plenty of space to work such as bank tellers, fitness trainers and security guards). But independent merchandising is far ahead of all those traditional college jobs for many reasons. Let's take a look at why it may be the best job around for college students.
The Flexibility of the Independent Merchandiser
College students have a lot on their plate. Between classes, campus activities, and studying, there isn't a lot of spare time for rigid work. That's why the flexibility of working as an independent merchandiser is so ideal for college students who are looking for some extra cash (which means virtually all of them).
A couple months back, we highlighted what some of our merchandisers have to say about working with SFS. Michelle of Westover Ohio spoke at length about how the flexibility of the work allows her to tailor her work schedule to fit her life:
"Working part time as an independent contractor allows me the flexibility to manage my hours around my busy life while earning all the extras. It has been a perfect fit for me."
Michelle may not be a college student, but the flexibility she describes is exactly why independent merchandising is such a good fit for young people. It offers the chance to set your own hours. So, if Wednesdays are a relatively light day for classes, you can schedule your store visits then. The freedom to set your own schedule and plan your work around your busy life makes it preferable to other college-age jobs such as bartending and waiting tables, where your hours are chosen by a manager.
Independent Merchandising: The" Work Anywhere" Job
Another thing that makes merchandising such a strong opportunity for college students is the fact that you can take the job anywhere. Why? Because we have jobs available just about everywhere. See for yourself. On our careers page, do a search for "merchandiser." Right now, we have 107 pages of job listings.
With so many jobs out there, it's very easy for SFS Independent Merchandisers to work anywhere. College students can work at home, and if they go away to school, chances are very good that we have opportunities by their campus as well. We are always looking for good new merchandising talent, so once you're with SFS, you'll know you always have a way to make money…on your own terms.
No matter where you live, or where you study, you can take your SFS merchandising job with you!
Getting Started with SFS
If you're a college student, or if you know a college student who is looking for work at home and at school, SFS wants to hear from you.
Read our earlier blog post about Independent Merchandiser job requirements, and the traits that make a successful merchandiser, such as:
Attention to detail
Punctuality
People skills/networking
Our Careers page has all our open job listings. Good luck. Hopefully we'll be seeing you soon!