by SFS FDM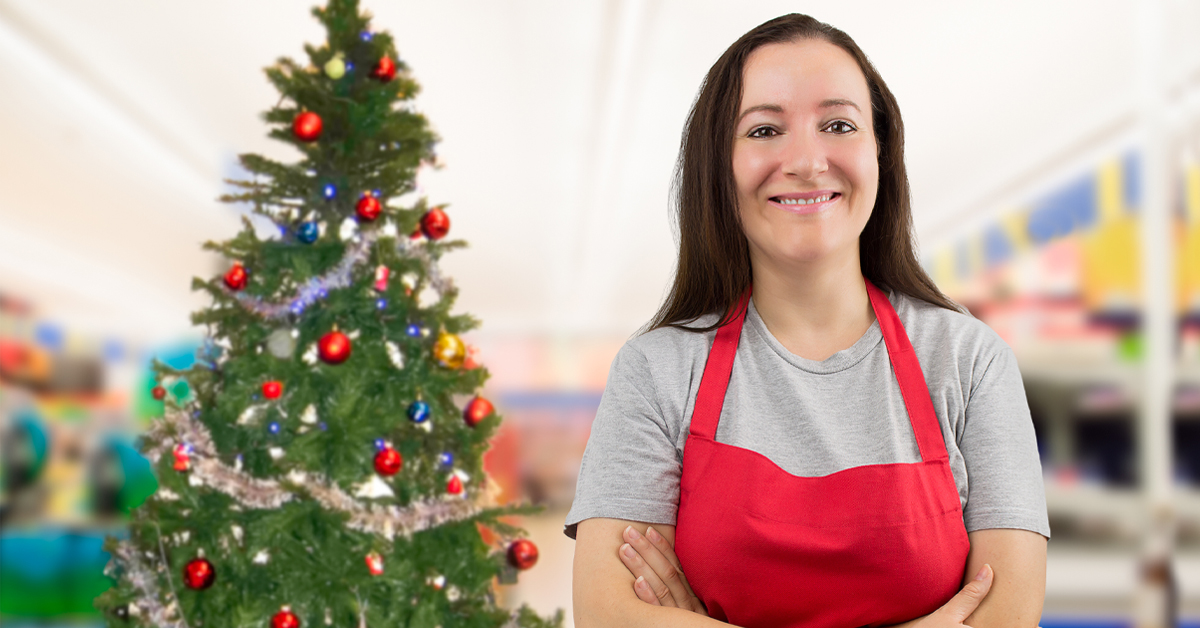 Every year about this time, you see it. Retailers start staffing up to handle the upcoming holiday rush. Though this year's holiday season is sure to be unlike any others we've experienced due to COVID, the numbers actually tell a different story. Employment numbers for independent contractors and seasonal employees are actually quite encouraging. Just take a look at two of the biggest retailers profiled in a recent article in Retail Dive:
Target expects to keep its seasonal hiring on par with last year's 130,000 holiday workers, though they expect to redeploy to meet unprecedented Drive Up and Order Pick Up services.
Target is also hiring more seasonal and full-time warehouse employees as it dramatically expands inventory.
Target will also be devoting more seasonal employees to disinfecting carts, food traffic metering, and handing out masks to those that need them.
The arts and crafts giant Michaels has plans to hire more than 16,000 seasonal employees across United States and Canada retail locations, as well as in their distribution centers.
Like many other retailers in the COVID era, Michaels plans to expand their BOPIS (buy online, pickup in store) team.
Last year, Michaels ended up hiring more than half of its seasonal staff for permanent roles after the holiday season ended.
Big-Name Brands Are Staffing Up for the Seasonal Rush
Target and Michaels are far from the only retailers hiring this season. The following is a list of businesses that have announced plans to increase seasonal hiring for the 2020 holiday rush:
Amazon
Best Buy
FedEx
Kohl's
Macy's
Nordstrom
Walmart
UPS
As you can see, it's not just retailers hiring for seasonal work. Shipping companies are looking to expand this season with independent contractors as well. FedEx plans to bring on more than 70,000 seasonal workers to handle the holiday surge. UPS recently announced plans to hire in excess of 100,000 seasonal workers to help with holiday deliveries.
But for true flexibility, perhaps the seasonal job with the highest ceiling could be that of a seasonal retail merchandiser.
Working as an Independent Contractor in Seasonal Merchandising
Right now, a job search for Merchandiser at Indeed.com, one of the leading recruitment websites, yields well over 25,000 jobs! These are good paying, flexible jobs that are ideal for people who want to be their own boss and work in a dynamic, ever-changing environment.
And if you want to work with the industry standard for retail merchandising, there's no better place to grow your career than right here at SFS. We currently have 123 PAGESof Independent Contractor Merchandising positions we are looking to staff right now!
Working as an Independent Contractor for SFS is an ideal way to earn extra holiday cash. We are a leading supplier of field Merchandising Services to many prestigious Fortune 1000 retailers in the U.S. With more than 3 million retail merchandising projects staffed by SFS right now, we are truly a giant in the industry.
The Advantages and Benefits of Working as an SFS Independent Contractor
There are many advantages to working as an SFS independent contractor, including:
Flexible Work. Choose your hours, the projects you work, and your schedule. As your own boss, you set your own path.
Work-Life Balance. Working as an Independent Contractor for SFS is ideal for retirees, parents with young children, college students, and people looking for extra holiday cash. If you're busy with other responsibilities, you can arrange your schedule to provide maximum flexibility and balance.
Tax Advantages. As an Independent Contractor, the tax code is designed to work in your favor. A range of tax deductions (gas, travel expenses) are available for you as a small business owner.
Unlimited Income Potential. Work as much—or as little—as you want. It's your own business. Since you're paid by the project, there's no ceiling as to what you can earn.
Dynamic Work. Your work as a Freelance Merchandiser will take you to a diverse range of locations, where you'll be doing critically important work in an engaging retail environment.
Have any questions about the upcoming holiday season? Take a look at our FAQs. Ready to get started? Take a look at our open positions.
What does the retail environment look like where you live? Let us know. We want to hear your thoughts, ideas, and concerns.