by SFS FDM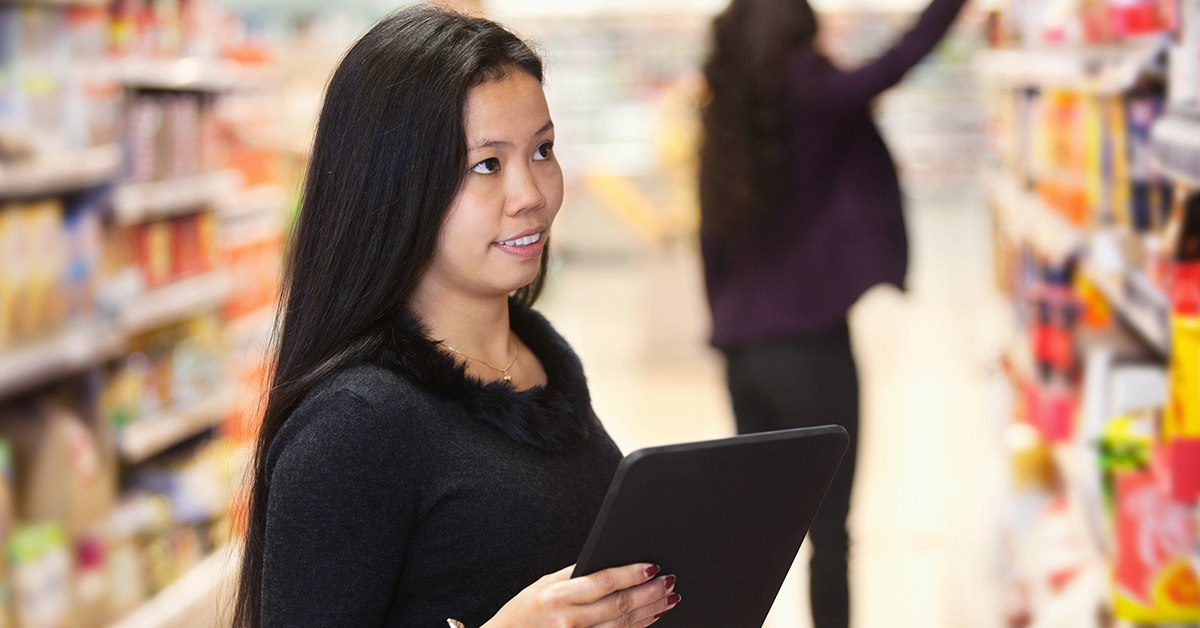 If you ask an SFS Retail Merchandiser about the biggest perks that come with working with SFS, there's little doubt that one of the first answers you'll hear is unlimited earning potential. The more you work, the more you earn—it's as simple as that.
We believe it's always a smart idea to reward busy, productive workers. We also believe it's a smart idea to reward people who introduce us to more SFS team members. Which is why we have revamped and expanded our SFS Referral Program. This rewards program incentivizes you to refer others you may know to SFS. It's a great way to increase your earnings potential by finding future SFS Retail Merchandisers.
Here are the details on how our revamped Reward Programs work:
Rewards for signing up—A Rewards Program for Good Work
Good workers deserve to be rewarded. Our Retention Bonus is our way of saying "We're glad to have you aboard." Once an SFS Retail Merchandiser has officially been with us for sixty (60) days, they get a $25 reward.
SFS Buddy Referral Program—A Friendly Reward
Also new is the SFS Buddy Program. This referral program rewards SFS Retail Merchandisers who recruit new people to work with them on their team. How does it work? Simple. If you know someone who you think would be a welcome addition to SFS, refer them to us. If we bring them aboard your team, you AND your referral both get $50 after they've been with us for thirty (30) days.
SFS Merchandiser Referral Program—Help Our Team Grow
Finally, there's the SFS Merchandiser Referral Program. This is for new merchandisers you refer to us who don't work on your team. They can be a friend or relative who lives far away…it doesn't matter where because we have openings all over the country. Simply refer someone to SFS, and if we bring them aboard, you'll get a $50 reward thirty (30) days after their start date.
Who Should I Refer?
Everyone is eligible—friends, family, neighbors, anyone. We're looking for merchandisers everywhere, in all fifty states. In fact, right now we have an eye-popping 144 pages of open projects. Literally thousands of projects to fill.
The SFS Buddy Program is a powerful incentive to scour your contacts and find people who would be a welcome addition to your team. Think about people you know who are friendly, disciplined, and hard-working. Awhile back we wrote about what makes a successful retail merchandiser. Some of the key attributes are:
Retail Experience —Having worked in a retail environment successfully is a real edge because they're familiar with the pace and professionalism it takes to understand the project.
People-first Attitude —This is a big one. The best Retail Merchandisers love to meet new people. Try to find people in your network who are friendly, reliable, and eager to help.
Self-Starter —Working as your own boss requires discipline and a strong work ethic.
Reliable Transportation —It goes without saying that Retail Merchandising is not something you can do from home. Anyone you recommend will need a reliable method of transportation to get to and from their sites.
We Want to Hear from You—and Your Contacts
We're sure you know at least one person who would be an asset to the SFS Field Services team. All you need to do is direct them to our Opportunities page. It's filled with helpful resources including videos and links to more information. They can even do a project search right from the page. Make sure they mention your name in their application. Also, it might not be a bad idea to let the Zone Lead know about your referrals too, just to ensure your referral bonus goes through if and when they join us.
Get going! We've got thousands of open projects, and we need your help. There's no limits to the amount of rewards you can get. We want to hear from you, and everyone you know.