by SFS FDM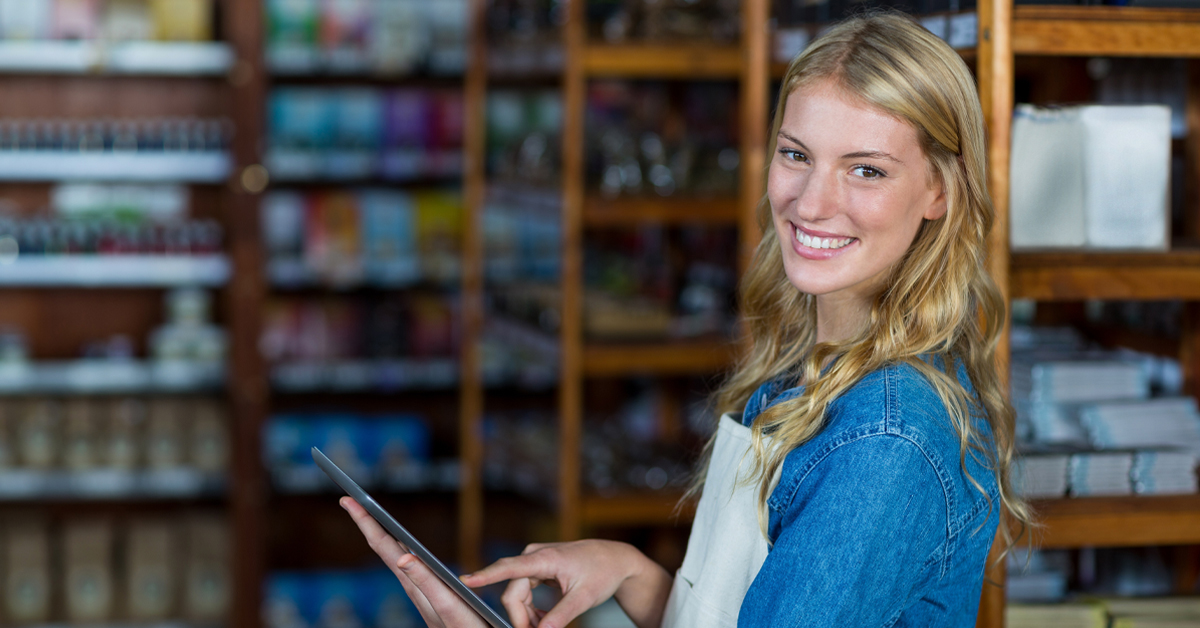 On this blog we talk a lot about Freelance Retail Merchandising at SFS. We've covered how merchandisers prepare for their next gig. We've touched on how to master the planogram. And we've analyzed how Freelance Retail Merchandising challenges the traditional employment model. We've also discussed the flexibility, unlimited earning potential, and the tax perks of working as your own boss. But one thing we haven't covered is what actual SFS Retail Merchandisers have to say about their own personal experiences. That changes this month, as we relate to you what SFS team members are saying about their work.
A Perfect Fit: Flexibility to Fit Your Life
One of the biggest selling points about working as an SFS Retail Merchandiser is the flexibility. You can set your own hours so your work doesn't coincide with any of your other responsibilities. Though many SFS Merchandisers work full time, many others work on a part-time basis, using the work as a way to earn extra income.
For example, Michelle of Westover Ohio. As she puts it, "I'm a single mom with a full-time career. Having the extras for taking care of my family, vacations, or home projects are important to me. Working part time as an independent contractor allows me the flexibility to manage my hours around my busy life while earning all the extras. It has been a perfect fit for me."
Michelle is a great example of how an SFS Retail Merchandiser job can be a great supplement to your regular income. Because it gives you the flexibility to set your own schedule, you have the freedom to take on as much work as you want.
Unlimited Earning Potential: Still Going Strong
For others, the flexibility and freedom of being your own boss is so rewarding, they choose to pursue work as an SFS Merchandiser full-time. That's how it went for Tara of Maybrook, NY. What started out as a "side hustle" quickly turned into much, much more. In her own words, "I started working with SFS a couple days a week to start saving for my upcoming wedding. Before long, the ease and flexibility of working around wedding planning was more than I expected and I left my full-time job to travel and work more as an Independent Contractor. Earlier this year when things were tougher for people to work, I was still going strong and able to not only continue to save for my wedding but also help provide for my family."
Stories like Tara's are quite common for SFS. Many of our Independent Contractors start out part-time, just using the job as a way to earn a little extra money. But once they get used to the flexibility and unlimited earning potential, they want a whole lot more. That's the type of go-getter mentality we're looking for here at SFS.
Reentering the Workforce: New Experiences from Day to Day
Quite often, SFS Independent Contractors are reentering the workforce after a long time out of it. Sometimes they're retirees looking for another income source. In the case of Carrie from Carrollton, Georgia, she was getting back to work after raising a family. "I joined SFS after being a stay-at-home mother for 12 years. I have always loved working retail but could not go back to the type of work schedule demanded by typical retail careers. SFS gives me the flexibility to create a schedule that works the best for me and my family. The support I receive allows me to work independently with confidence. The variety of opportunities gives me new experiences from day to day. Flexibility, independence, and variety make SFS the perfect place to start my career."
Carrie brings up a crucial point: SFS Independent Contractors work independently, but are never alone. Our teams are always there to provide support in terms of training, scheduling, guidance, answering questions and more. That's the reason why so many people choose SFS. Whether it's a part-time job or full-time career, we put people in place to succeed.
Ready to Get Going?
Are you looking for more? Whether it's more cash, more flexibility or more freedom, working as an SFS Freelance Retail Merchandiser can be exactly what you're looking for.
Now we want to hear from you. You can start by applying online here.
And to see opportunities in your area, click here.
Good luck! We hope to see you soon.